UK rental company Cannon Access have upgraded their rental fleet with one of our fantastic 14 metre Airo X14EW scissor lifts.
Managing director Tom Cannon said: "Purchasing the X14EW was a no-brainer, as its specs are far better than the competitive platforms. The machine weighs about the same as other 14 metre compact scissors but we get more working height, a higher platform capacity of 400kg and a 1.5 metre deck extension with no weight restriction".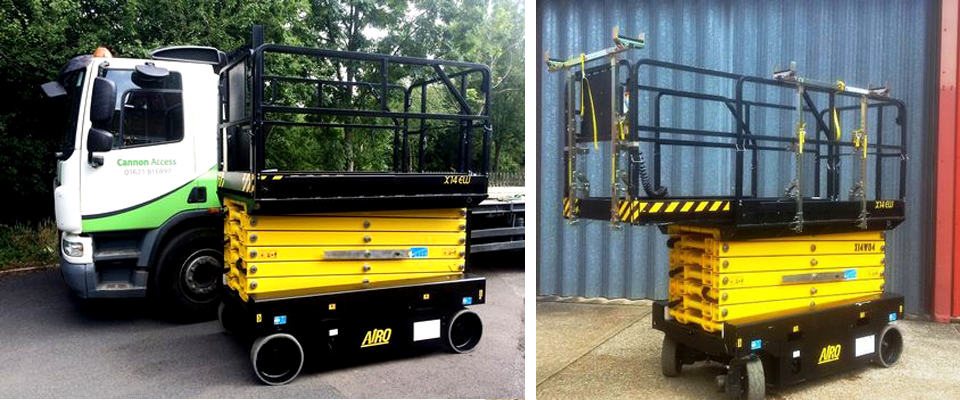 "From an engineer's point of view, the X14EW is built like a tank and very well designed in every aspect. We have suffered from bent hand rails and decks with other machines – I can't see that happening with the Airo!" The Airo X14EW can also be fitted with one or two DRXmulti® attachments for safe material handling at height.
Why not check out the Airo X14EW for yourself – we have them available for hire at extremely competitive rates, or for purchase. And if you require any finance for your scissor lift purchase we are pleased to introduce you to our finance provider First Business Group.
Save
Save
Save
Save
Save
Save