Load handling attachment for push-arounds
We are delighted to introduce you to our revolutionary IPAV Industrial Push Around Vertical!  It has been designed using the technology of our DRXmicro in conjunction with the brilliant Airo XLP5E push around scissor lift.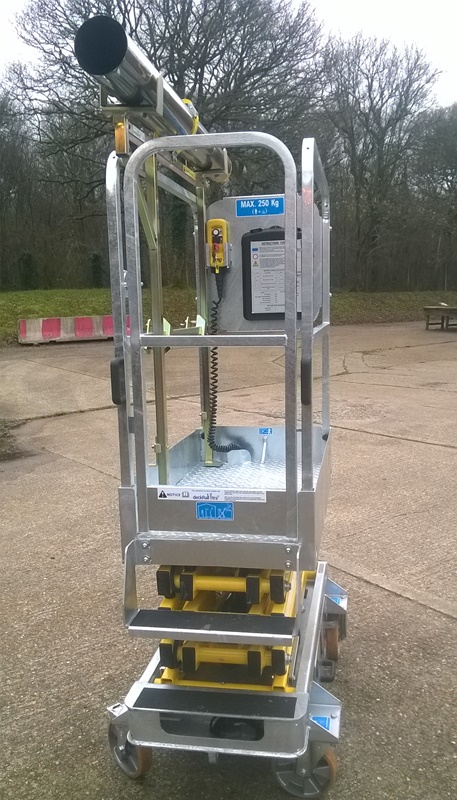 The IPAV has a a corrosion resistant zinc finish on the platform and the chassis as standard. With a 5.3 metre working height the lift offers a full 250kg platform capacity, including the DRXmicro attachment, which weighs just 10kg.
The design incorporates a rear support arm that swings out of the way so the operator can enter through the gate on or off the platform.  The material handling attachment has a rated carrying capacity of 40kgs.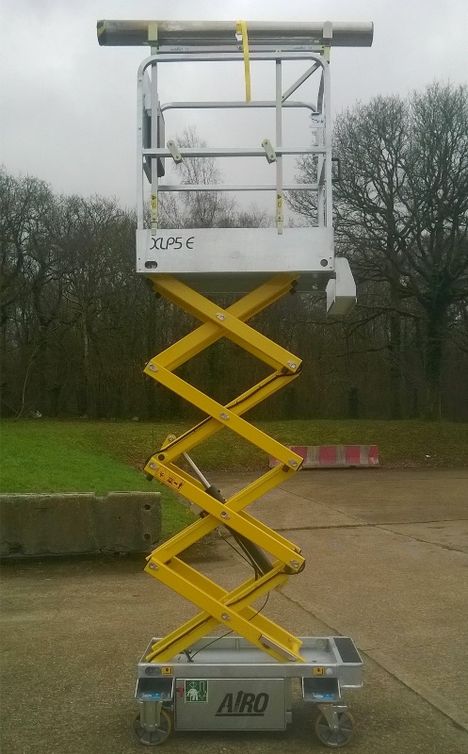 The special zinc coating is a deliberate rights protected design feature, as the galvanised coating provides a lifetime of cosmetic protection and makes the IPAV virtually corrosion free, perfect for the M&E sector and harsh environments. Regardless of any paint/dirt the lift is covered with when returned, the underlying impervious zinc substrate will not be affected no matter which method is used to clean it, a hot pressure washer and £10 decal set is all that's required to turn it round ready for the next hire.
Having studied the low level market for some years we noticed there is no option for users of such equipment to safely restrain and support materials, by integrating the new DRXmicro with the Airo XLP5E we have created an entirely new concept for the Industry.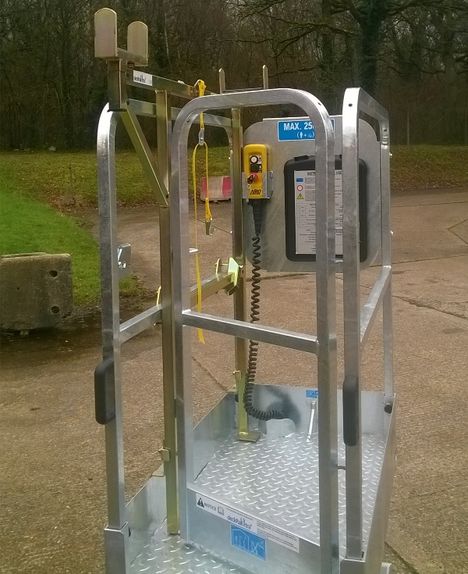 This new compact attachment joins two material handling devices in the company's deckRailXtra range, the DRXmulti and DRXplus , and can be fitted to other compact lifts. The new attachment and IPAV are now fully certified and available for delivery.