PASMA Towers for Users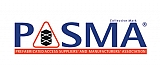 Prefabricated Access Suppliers' and Manufacturers' Association (PASMA) training is the most extensively recognised form of mobile access tower training in the UK. Courses accredited by PASMA are designed to provide delegates with the relevant skills and knowledge to be able to use mobile access towers safely.
The PASMA accredited Towers for Users course is suitable for all experience levels and covers the assembly, dismantling, inspection and safe use of both 3T ('Through The Trapdoor') and AGR (Advanced Guard Rail) systems.
We also offer an AGR add-on course for those who have previously trained on mobile scaffold towers utilising 3T systems only.
PASMA Low Level Access
PASMA training course for those required to use low level access units under 2.5 metres in height.
The course consists of theory and practical elements and covers assembly/dismantling, inspection, best practice and the hazards of using equipment such as folding steps and tower units.
PASMA Combined Low Level / Towers
PASMA accredited course covering use of both low level access units and standard mobile access towers.
Ideal for those required to use both types of equipment, the combined course will provide you with the same training as the individual Towers for Users and Low Level Access courses but in one condensed training day. This is achieved by limiting the number of delegates to allow all course material to be covered.
PASMA Work at Height Essentials
PASMA training course suitable for anyone involved in work at height, particularly those who have little or no prior experience of working with mobile access towers.
'Work at Height Essentials' is ideal for those who use towers or platforms but are not required to assemble the equipment themselves. The course provides delegates with the relevant knowledge to ensure that they are able to comply with their duties under the Work at Height Regulations.