AHS Limited are proud to be the authorised UK dealers for Tigieffe, Italian manufacturers of AIRO MEWPs. The dealership represents Tigieffe in the UK – offering equipment for sale and full after sales care including: parts, service plans and UK-wide warranty covering the full range of AIRO products. See the Airo X Range scissor lift and Airo A Range articulated boom lift pages for a full list of the products available and their specifications.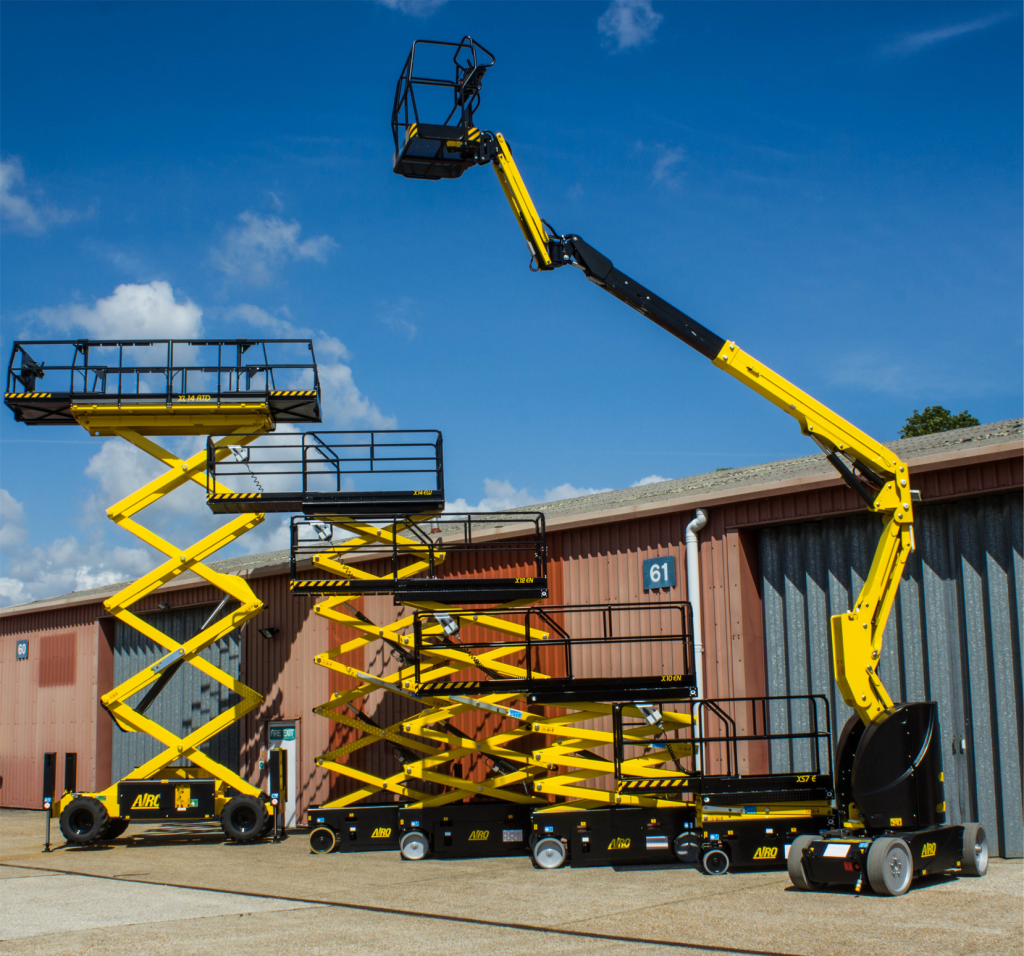 The name Airo is derived from Ancient Greek meaning "to rise or lift" and that is exactly what you can expect when choosing them, an advantage over your competitors. Unrivalled for quality and
standard features, each Airo model comes loaded with technology and reliability that sets them apart from any other brand.
By using the most advanced state of the art technology and pioneering development processes, you can expect to achieve an average 15%-25% longer working cycle from your Airo. Couple this with the most efficient and high power battery chargers, your Airo will not only outlast the rest before re-charging is required, it will also be ready to go again much sooner thanks to their "fast charge" capability.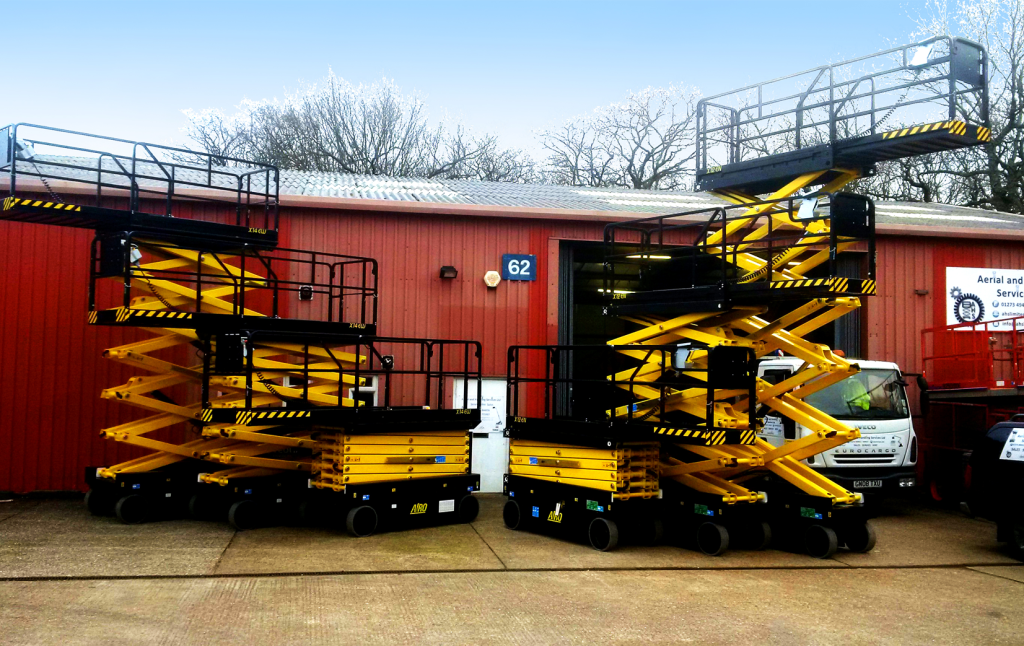 As if longer working and shorter charging times aren't enough of an advantage, fully compensated hydraulics allow for ALL the boom functions to be operated simultaneously at full speed without loss in performance. This unique feature gives you the fastest lift/lower times and also makes Airo the most controllable platforms in the WORLD!
It doesn't stop there! Each "X" series scissor lift has the largest platform, highest occupancy and rated load available on the market. This means that apart from being able to lift more, you can also have more people in the platform to assist you, another unique STANDARD feature!!
ENDURING DESIGN
Built using high yielding steel, each and every Airo is designed to last a lifetime.
Corrosion resistant steel hydraulic lines are prefered, with flexible hoses only being used where movement is necessary.
Readily accessible compartments make servicing and maintenance easy.
Electrostatic coatings form a positively charged ionic bond to the underlying metal work, making for a very high quality long lasting cosmetic finish.
Finest quality
24 months Warranty
Long working cycle
Rapid "Fast Charge"
Multi- function
With over 50 models to choose from and working heights between 3 to 25 metres, whether you need narrow aisle access or to breach the roughest terrain, Airo has a model to suit your requirements. Please download our PDF for your reference.
We also have a range of used machines for sale that is updated regularly. Please see our latest used powered access machines.
Contact us for all enquiries about powered access, MEWP, material handling attachments and Workzone sales.