We are proud to announce that UK rental company Charles Wilson Engineers has ordered the first two 62ft Airo XL19E scissor lifts in the UK.
Scheduled for delivery at the end of the month, the fully electric scissor lifts offer a working height of 19.2 metres with a 500kg platform capacity. Features include a double deck platform, automatic levelling jacks, 20 percent gradeability and a 16 metre driveable height. The new units will primarily be used at TV and film studios.
AHS' Ian Harding said, "We are delighted that CW Plant has chosen to invest in Airo. Although initially slightly reticent to introduce a new brand into its fleet, the company were able to see the quality, passion and commitment demonstrated following a visit to the factory in Italy."
Why not view the Airo range for yourself and revitalise your own fleet with these excellent machines?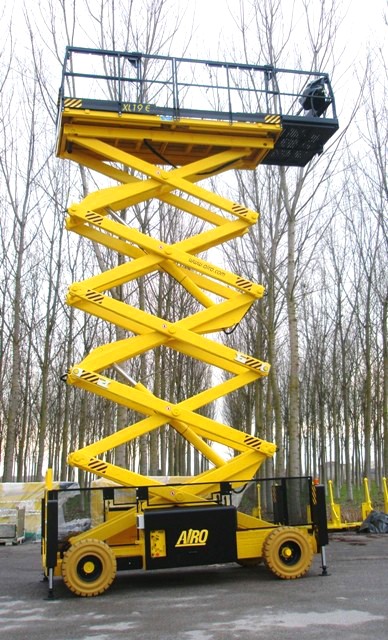 With over 50 models to choose from and working heights between 3 to 25 metres, whether you need narrow aisle access or to breach the roughest terrain, Airo has a model to suit your requirements. Please download our PDF for your reference.
We also have a range of used machines for sale that is updated regularly. Please see our latest used powered access machines.
Contact us for all enquiries about powered access, MEWP, material handling attachments and Workzone sales.